Our method is designed to be simple and efficient, allowing your office to start using our services quickly. Our team of skilled virtual assistants are committed to providing high-quality results and improving the experience for your patients. At DentVia, it's simple to optimize your dental practice and provide better care to your patients.
Onboarding with us is hassle-free, allowing you to quickly access the support you need to streamline your practice operations. Experience a seamless onboarding process with DentVia, designed to be fast and easy in just three simple steps:
Onboard
Attend onboarding call for us to gather all necessary information.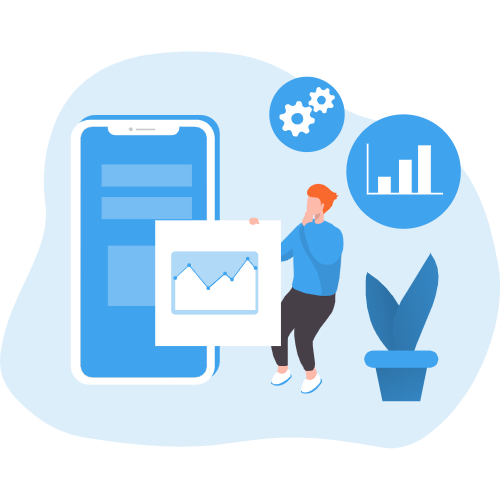 Integrate
Our team will conduct training, mock calls and test systems.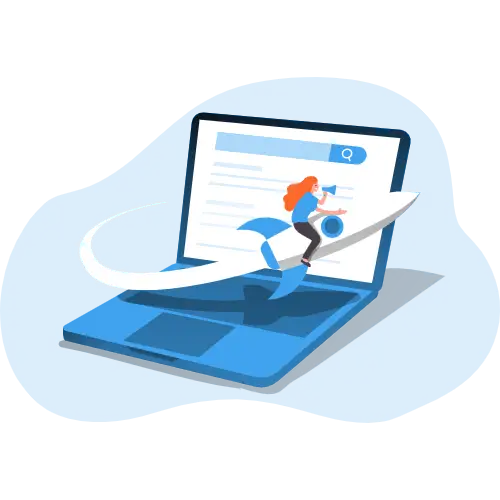 Go Live
Schedule a kick-off call that will allow our team to get to work!
Answers To Common Questions
How does this benefit my office?
There are many benefits to working with DentVia but the most significant is decreasing employment costs to a fraction of hiring in-house. Being "fully staffed" with DentVia handling recruiting, training, and human resources giving you valuable time gained in your day increasing your productivity.
How soon can my office get started?
Typically, we onboard our clients within three to five days since all of our team members already trained and familiar with the most popular software and systems used in dental practices today. Getting our services up and integrated with your practice is quick and seamless.
Which practice management software can you work with?
We work with nearly every dental practice management software. As long as your practice maintains digital records, we can support your dental practice. We have expertise in Dentrix, Eaglesoft, OpenDental, PracticeWorks, Curve, Denticon, Dentrix Ascend, Easy Dental, PracticeWeb, Eddson….and more!
How long is the commitment?
At DentVia, we keep our pricing and agreements simple. Our standard agreement is month-to-month.
Where do they work from -- office or home?
We require our team to work from our secure facility. As our team commutes to the office they encounter badge security checkpoints to: enter the building, use the elevator, enter the office suite, and use their fingerprint to login to their computer. In this way, we can ensure the utmost safety and security of your office.
What kind of background and training does your team have?
All of our team members have undergone a rigorous six week training program covering all day to day tasks required of a dental administrative team member. Following their training they are placed with one of our 12 partner practices where they receive three months of real work experience before being placed with a client.
What about HIPAA compliance and security?
All of our agents work onsite in our secured office facilities where all work takes place on secured computers and networks monitored for HIPAA compliance by onsite IT. Additionally, all of our staff go through training and certification in order to insure on both a business and individual level we have gone above and beyond what is required for privacy and security regarding HIPAA compliance.
How do you access my dental software?
For cloud-based systems: We access your dental software with an account log-in assigned to our DentVia team. Just like your in-office team would access your system.
For other systems: We use a secure screen connect software that allows us to remotely access your computer and dental software.
Dedicated VA
Maximum Coverage
Eligibility Verification
New Patient Breakdowns
Appointment Confirmations
Call Management
Overdue Treatment Scheduling
Overdue Hygiene Scheduling
Flexible Scheduling
No Long Term Commitments
Billed Weekly
After Hours Coverage Available
There are no long-term commitments or hidden fees. Our month-to-month subscription allows you the flexibility to choose the plan that works best for you and your budget. Our pricing model is designed to provide you with the utmost flexibility and control. If your needs change you can change or your subscription at any time without any hassle.
We believe in building strong, long-lasting relationships with our clients, and our transparent pricing and billing model is a testament to that commitment
DentVia really takes a load off. They always want to do more! They don't have a lot of questions, they picked up on everything really quickly. If you'd like to have more time to focus on things you weren't focusing on before I would recommend them.
Want to hire more help for your front desk but you're worried about the cost? You realize significant cost advantages of partnering with DentVia for your dental practice's administrative needs. By choosing our virtual dental assistants, you not only save on labor costs but also reduce expenses related to benefits, hiring, recruiting, HR management, and more. Review the numbers to see the various ways DentVia can drive substantial cost savings for your practice and discover how our virtual dental assistants can be a game-changer for your bottom line.
Numbers based on U.S. National Averages As of May, 2023
They are very friendly, they always say "good morning." Everything for sure flows a whole lot better now that we have them. It was a like a missing puzzle piece that we didn't know. I have no complaints.
Experiences From Happy Clients
Watch the videos below to learn how DentVia's Virtual Dental Administration team has helped Dentists, Practice Managers and Front Desk Teams become happier, more efficient and more profitable.
"Before this, I just had a team that was bogged down by the back end paperwork of dentistry. DentVia has made my team's workflow and my own workflow as a dentist a lot easier. We have more efficiency and better experience for the patient and more face to face time with us as the team."
"DentVia people are just amazing! You won't even know, once they get onboarded with you, they are somewhere else. Communication is on the spot, there is NO lag. It was amazing how much my front desk had help. I say "get it, right now!"